Herwig Kempinger – Blind Date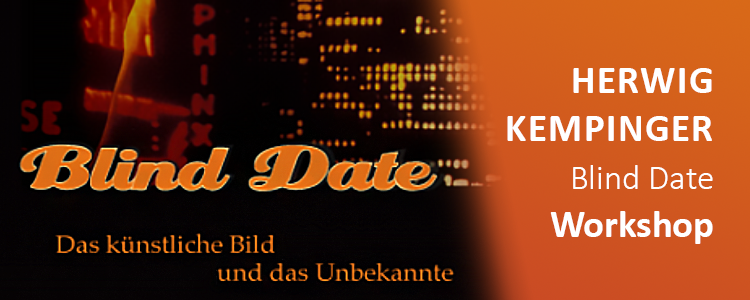 "Ich vertiefe die Wahrheit Dank eines wechselnden Betrachtungswinkels, denn wenn ich auf einem einzigen Punkt bleibe, liege ich mit jeder Wahrscheinlichkeit falsch. Der Fotoapparat ist eine Überholung der Politik und ihrer Geschichte." (Vilém Flusser) Der Workshop von Herwig Kempinger im Mai 2011 befasste sich mit den unentschiedenen Stadien, welche von größerem Interesse sind als die unverkennbaren. Der Punkt an dem etwas auftaucht oder verschwindet und dadurch nicht (mehr) wirklich wahrnehmbar ist. Die verschwommenen, flüchtigen Bilder der Erinnerung gegenüber gestellt gegen die Schärfe des Tatsächlichen. Darüber wie künstliche Bilder als die einzigen bedeutungsvollen Beschreibungen unseres Seins aufsteigen.
_ _ _ _ _ _ _ _ _
    English version
"I deepen the truth thanks to a changing point of view and if I remain on a single point, then I am wrong with any certainty. The photographic apparatus is an overhaul of policy and thus history." (Vilém Flusser) Herwig Kempinger's workshop in May 2011 discussed the undecidable states, which are of greater interest than the unmistakeable. The point at which something appears or disappears and thus is not yet or no longer noticeable for sure. The blurred, fleeting images of memory against the sharpness of the factual. About how the artificial images arise as the only meaningful description of our being.
---