Ausstellung im ZKM im Rahmen der KAMUNA: »GameLab: Beta Test«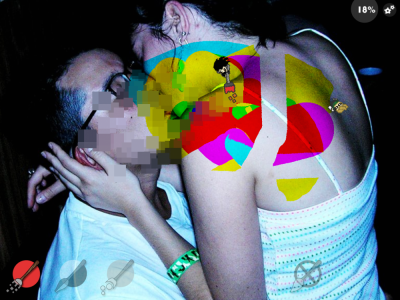 03. August 2013, 18:00-01:00 Uhr, ZKM_Mediathek
Computerspiele, Game Design, Kunst:  Im Rahmen von ZKM_Gameplay – dem neuen Bereich für digitale Spiele und experimentelle Spielformen im ZKM – wird die Ausstellung »GameLab: Beta Test« präsentiert. Die Ausstellung findet in der Bibliothek des ZKM statt und ist Teil des Programms der KAMUNA.
»GameLab: Beta Test« zeigt Computerspiele, Projekte und Kunstwerke, die am GameLab der Hochschule für Gestaltung entstanden sind oder sich noch in der Entwicklung befinden. Die BesucherInnen sind eingeladen, die neuen Games auszuprobieren und spielerisch zu erfahren.
Es werden 11 Projekte präsentiert. Die Bandbreite reicht vom kreativen Stegreif bis zum ausgereiften Computerspiel; vom experimentellen Audio-Game bis zur witzigen Spieleparodie.
Martin Reiche: Stealth
Jan Cordes, Jonathan Wehrle: Doors of Decision
Matthias Richter: Not A Game
Tilmann Hars, Martin Felis, Jonathan Wehrle: I Hate Myself
Simon Kohlmeyer: Agents
Brice Clocher, Kay Fleck, Greta Hoffmann, Vivian Maas, Rémi Papillié: Don't Play With Me – The Game of Seduction
Martin Buntz, Mireille Greene und Benedikt Morschheuser: Kill Your Work/Life Balance
Martin Buntz, Greta Hoffmann, Felix Kalka, Patrick Müller, Andrés Stober, Justus Ulbrich: Minimalistic
Gregor Belogour, Martin Buntz, Brice Clocher, Julian Faude, Kay Fleck, Greta Hoffmann, Michael Sohm, Andrés Stober: Ridiculously Large Swords
Martin Nerurkar, Joachim Eckert, Wendy Fox: Touch of Death
Sebastian Mohn: The Bowl
Das GameLab der HfG Karlsruhe ist ein Label für Medienkunst, das sich mit dem Medium Spiel und der zeitgenössischen Spielkultur auseinandersetzt. Das Profil des GameLab wird gezeichnet durch künstlerische Produktion und Forschung u.a. an Game Art, Retro Games, Serious Games, Indie Games, Machinima und vielem mehr. Mit »GameLab: Beta Test« präsentiert das GameLab spielerische Kunstwerke und interaktive Experimente. Im Mittelpunkt steht ein erweiterter Spielbegriff, der die Grenzen dessen auslotet, was als »Zauberkreis« den Raum eines Spiels konstituiert.
---